Dependable And Cost-Effective House Removals to Dundee
Happy Moving Day

Have a brilliant moving day with our outstanding house removals service; we provide a premium service for anyone looking to relocate and have a relaxed time doing so. We have particular expertise in helping families move from London to Dundee, and so far we've helped hundreds of people make the trip so we know exactly what causes stress and how to make sure it all goes smoothly. Our experts can help with all aspects of domestic removals including packing, transportation and unloading at the other end. All it takes to have the best removal day experience is a quick call to our booking team to discuss your needs. Call
and book your slot now.
Eager To Move Without Delay?
If you are in the process of moving house, especially if you are moving far away, from London to Dundee for example, and you need a fast and reliable house removals service, then Dundee Removals has the perfect solution for you. With our extensive range of services we can guarantee to be there when you need and offer the exact type of help you require. We have a huge army of vans and movers ready and on call to come help you with your relocation at the drop of a hat. We will happily take on all aspects of your move, meaning all you need to do is call up, tell us what you need and book your appointment.
Need A Quick Service Without The Expense?
We understand that if you're moving house, especially somewhere far away like to Dundee, you probably don't have a whole load of cash to spare for the removals. After spending money on your new home and solicitors fees you've probably got very light pockets indeed. But luckily with our cost-effective services, we can find a perfect relocation service to suit any budget, meaning no matter what you will be able to transport your possessions without any stress or frustration. We also have flexible payment options so if you need a bit leeway, we are more than happy to help out. We just want to make sure you and your belongings reach their new home safe and sound.
Want Something Done Right? Call The Professionals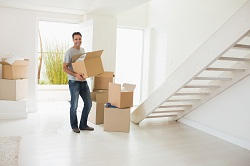 Sometimes when people are moving into a new home they are tempted to try and deal with the removals themselves, often this is an attempt to save money or time, and while we fully understand the reasoning behind it, we are constantly hearing stories of people who found it actually cost them more and wasted a lot of their valuable time. When you hire us to do your house relocation, not only do we provide the lowest prices around, we can also manage the whole process for you, so you won't have to spend any time dealing with it at all, saving you time and money too. Call
to find out why hiring the professionals is the smart way to do house removals.
Call Now For Our Best Offers
At Dundee Removals we already offer the best value house removals service around, but we always want to do what's best for our customers and make sure they are happy, so we also have a wide range of special offers on all the time. When you need a brilliant house removals service and want to save yourself even more money, simply call
and find out what offers we have available. Our offers are always being updated so make sure you act quickly so you don't miss the right one for you. Once you're happy book your appointment, and after that you can leave it to us, safe in the knowledge your possessions will make it safely to your new property.