Removal Company
The Right Removal Company for You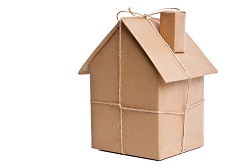 Finding the right solution to any problem can be a difficult challenge. You cannot step blindly into a task and make things up as you go along if you want it to go smoothly. Knowledge can prevent any mishaps because you know exactly how to tackle and prevent each problem. However, we will often find ourselves with problems we do not know how to overcome and so it's at times like these we look for help. Finding or hiring a person or team who specialises in such processes will ensure that you get the result you want in the best way possible. If you are about to embark on a home or business removal then you can expect many chores to stand in your way. From planning, packing, lifting carrying, booking, to driving and more, you can soon find yourself overwhelmed and unable to complete some or all of the tasks. Removal firms are common and they will be able to assist you but not all of them will go to the same lengths as Dundee Removals. We are based in Dundee and are dedicated to managing your move. You can contact us now on
and read on, and we'll prove that we are the right firm for you.
The first thing we do for anyone considering our services or just wants some help or information about their move is have a good conversation. Over the phone, our operators can speak to anyone who is underway or just considering a move. They will be able to explain the process in detail and provide all the information you need. They will tell you different methods safety precaution and useful tips that will make it so you can come pelt your own relocation. If you have any questions, they have the answers, if you have any concerns they can ease them. All of this support is free so no matter how you feel or wherever you are up to then there are no reasons not to get in touch.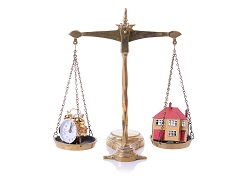 If we can make you even a little more confident about your removal then we will do whatever it takes and this can involve telling you about all the services we offer. We can do everything you could need starting with packing. We can ensure that all your goods will be wrapped and boxed properly and that they can be lifted and carried without problem. We will be able to take all the boxes and your furniture on to our vehicles, drive them to your new address and take everything inside without problem. If you need somewhere to put your goods temporarily then we have storage depots at your disposal. If you are moving abroad, we can do all this and more such as assisting you with paperwork. If you are undertaking small-scale move then our Man and Van service will be perfect.
What sets us apart from other removal firms is the people who work for us. We only hire the most talented individuals so that you will receive the highest quality service. We only want people who have years of experience, know every technique, safety precaution process. They will have handled various tasks in their careers and so will be ready for anything. They will also be friendly and trustworthy so you should have no worried about them operating in your home and handling you possessions. They will be attentive and listening to you concerns, questions and requests.
If you want the right solution to your moving problem, then contact Dundee Removals today.