The Best Removal Van Service For Your Move To Dundee
Don't Get Done In Dundee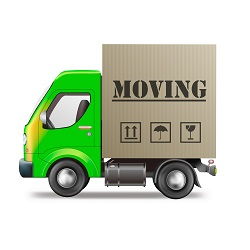 If you need to hire a removal van for a long haul relocation to Dundee, then the one thing you'll probably want to know first is how much it costs, and we can tell you now that if you choose Dundee Removals then it will a) cost you less than you think and b) cost less than anyone else and that's a guarantee. We have an excellent range of service options and this means we have affordable removal van hire for people with any budget, and we are determined to help people save money so we also have a range of special offers available throughout the year just to help out.
The Best Service Around
No matter what service you need, whether it's our London to Dundee moving van hire, or anything else, one thing you will desire (and rightfully expect) is great service from the company you hire. Unfortunately it sometimes seems that the company hasn't got the memo, and instead of being treated fairly and with respect, you end up getting shafted. But we promise that when you work with us, that will never happen. Our customers are the key to our business and as such we will always offer the best removal service possible and if you're not 100% happy, we offer a full money back guarantee, so you never have to worry about wasting money on bad service. Call today on
to learn more.
Hire The People Who Know
If you choose to hire a company for help with something, you probably made that decision because you wanted the help of an expert, and you'll be pleased to know that if you choose us for your removal van hire, that is exactly what you will get. Our team are experts in everything related to removals and can help you choose the right option for your move. When you call us you can talk to an expert about the details of your move, when you need the commercial van and how long you need it for. Our removal team can then advice on the best option for you, offer you a free quote, and if you're happy, they can book you're appointment there and then.
Making Moving Far Away A Breeze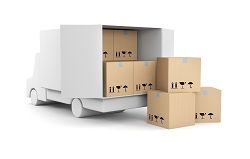 No matter where you're moving to or from, whether it's London to Dundee or just down the road, stress shouldn't be part of the equation. Unfortunately, so many people find themselves getting stressed and anxious because they haven't made the right provisions to get the job done, but we firmly believe that moving shouldn't be stressful, in fact we think it should be fun and enjoyable, and we are on a mission to make it so. With our expert moving van services, we can make the process of relocation relaxed and stress-free, and hopefully help you find the fun. Call us on
to see how we can help you in your quest for hassle free moving today.
Relax, We'll Take Care Of That
You might be surprised to learn that when you hire a removal vehicle from us, you get much more than just a van. In fact what you get is the benefit of decades' worth of experience from an experienced driver, when you choose Dundee Removals you are entitled to a huge variety of support even outside of the van hire. We can offer removal tips and tricks, we can offer advice on other services you might benefit from, and most importantly, we are always on the end of the phone if you have any questions. We aim to help our customers in any way we can so if you want to find out how we do this, call anytime on
!